Statistical
Visitors:
739382
Customer Online:
11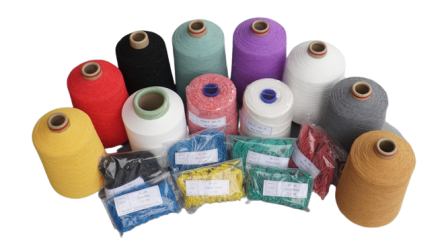 Conventional covering of

natural rubber thread

or Spandex with polyester, nylon, cotton and other yarn. It is widely used in stretch fabrics, narrow elastic fabrics, socks, gloves, bandages and other apparel, while also used in the packaging industry.
Our range includes :
Rubber Gauges :
from 20 Gauge to 110 Gauge using polyester, nylon or cotton yarn.
Spandex :
from 20 Denier to 1120 Denier, single or double covering.
Usage of special food grade rubber threads and yarn complying to standard industrial standards and superior quality yarn like Du Pont Lycra®.
Elongation/TPM and color is as per customer requirements.
Air-Jet covering yarn consists of Spandex yarn covered with polyester, nylon, cotton and other yarn using Air-Jet technology. Its primary application is in the production of stretch woven fabrics.